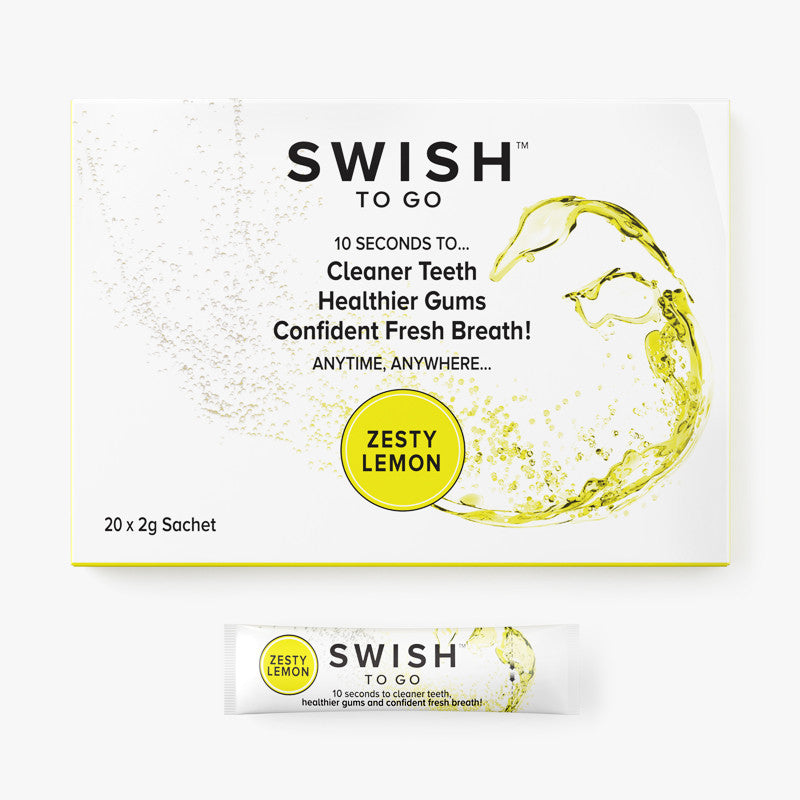 £10.00
Zesty Lemon 20 pack
20 IN A PACK
SWISH TO GO gives you that just-brushed feeling any time of day. Unlike gum or mints, SWISH TO GO doesn't mask bad breath; its patented formula gets rid of it. Brushing your teeth is great, but you can't always be near your bathroom when you want to clean your teeth. With SWISH TO GO, you can enjoy a long-lasting, intense clean and confident fresh breath anytime, anywhere.
SWISH TO GO is the healthy natural way to make your mouth happy. Perfect for today's on-the-go lifestyle. Enjoy at home, work, school, holiday, or out on the town.
Use SWISH TO GO for cleaner teeth, healthier gums and confident fresh breath in just 10 seconds.
FREE UK DELIVERY